The Redwall Series Is A Complete And Total Masterpiece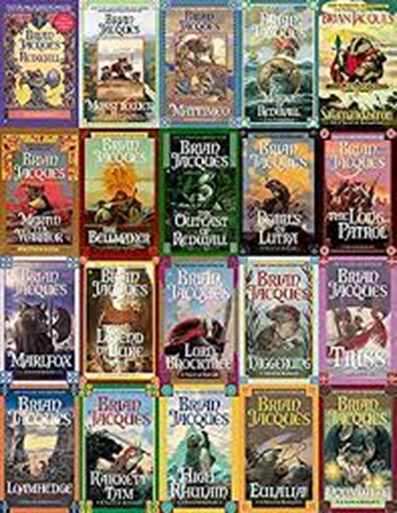 The Redwall series features 22 stunning books made by the New York Times best-selling author Brian Jaques.
The entire Redwall series is amazing and enticing. Taking place in a fictional world where all of the characters are woodland animals, readers would be drawn into the world of mice, badgers, shrews and moles. Redwall Abbey is the centerpiece of this magnificent franchise, a giant abbey constructed out of red sandstone, that seeps ancient mysteries that each books' protagonist has to discover. From scaling the walls itself to finding the secret tome of Martin the Warrior, the founder of Redwall Abbey, Brian Jauqes's books are sure to keep you on edge.
The plots are always exciting, even though they can get a bit repetitive. There is always a new threat trying to take Redwall but not all of the books are about it. There are other books that take place before Redwall was even thought of, showing the story behind the scenes to give readers a better understanding of the plot.
The places in the Redwall series are also stunning, vile swamps filled with snakes and toads, underground caves with secret organizations, and named places like Mossflower, Loamhedge and Salamandastron, a giant stronghold/forge carved into a volcano overlooking the sea.
The food in Redwall is also amazing, with massive feasts that last all through the day and night. Unless you had just eaten a three course meal, your mouth will be watering by the end of the first chapter! Brian even made a different book outside of the series that is filled with recipes so that you can enjoy your favorite Redwall dishes.
You do not need to read the books in order to understand the plot, Brian had actually wanted readers to uncover the story in chunks, not a chronological storyline. Every story is unique and interesting. With amazing character arcs and fresh villains out for blood, you will be drawn to every page as you read this amazing series.
Donate to Frost Roadways and Revelations
Your donation will support the student journalists of Robert Frost Middle School. Your contribution will allow us to purchase equipment and cover our annual website hosting costs.
About the Contributor
Bradley F., Student Journalist
I like writing in journalism because I am able to expand my knowledge of words and literature. I like writing about world problems.