"Don't give him beef jerky. Just eat your own food," said Mr. Perlin, talking to one of his students. The rest of his students laughed as he shook his head. This is a day in the life of Mr. Perlin, a math teacher at Frost, and his students.
Mr. Perlin excelled in math as a kid, but didn't always love it. "I didn't really love math until I was an adult when I got beyond the steps and I started to understand math in a creative way," he reflected. He grew up in Northern Virginia and went to Irving Middle School Springfield High School, and James Madison and George Mason University.. As a kid, he played baseball and video games. He described these activities as "regular kid stuff." "Right now, I'm interested in chess and I actually run the chess club at Frost," Mr. Perlin shared. Chess is one of his biggest interests right now and his class is stocked with chess sets, heaven for any aspiring grandmaster.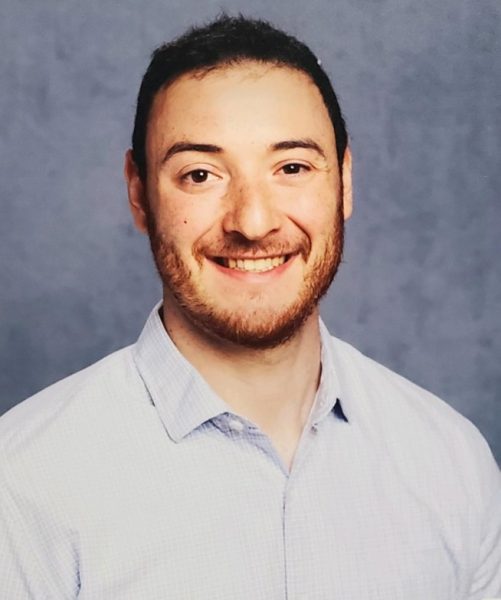 Mr. Perlin had worked as a tutor when he was a student and has been a school administrator, a park ranger, and a fifth grade teacher, which was his most recent job before switching to middle school this year. Mr. Perlin's job as a park ranger is not surprising given as he has a love of hiking and the outdoors. This love of the outdoors is the likely reason for the moose being his favorite animal. This favorite animal also decorates his room with multiple drawings of the forest creature.
" The elementary school kids are much nicer to each other. The sarcasm can be fun with the middle schoolers. You can talk to them more like adults," said Mr. Perlin when comparing teaching middle schoolers and elementary school kids. When asked if he preferred either middle school or elementary school, Perlin stated they both had their benefits and drawbacks. The unrest among eighth graders was shown during this interview, when an argument over a stick of beef jerky took place.
He most admires the Greek mathematician Archimedes because he found Greek math interesting to read about. He prefers Algebra to Geometry and his favorite part of math is fractions. "For a really long time I didn't understand fractions, but as an adult, I was able to love them," Mr. Perlin stated. Fractions, however, are not equally as loved within the classroom. Mr. Perlin has been noted to defend fractions against his pupils.
When asked about his goals as a teacher, Mr. Perlin responded he wants to be, "A positive one and facilitate their learning." Mr. Perlin considers himself a teacher who isn't super strict and more of a laid back type of guy. He said, "I hold the students responsible for their own learning."
Mr. Perlin hopes that students learn to enjoy and love math and that they gain confidence with their math skills. A quote that Mr. Perlin likes to live by is,"The best way out is always through." by Robert Frost. Mr. Perlin said, "I like it because to me it means to overcome a challenge or accomplish something you must be consistent and never give up. Sometimes it may feel easier to give up or avoid something, but applying yourself and working through it is always better."