Frost Deaf/Hard of Hearing Students are Optimistic!
"Being optimistic is an incredible characteristic to have, and I think that everyone should stay positive."    –Mrs. Pflugrath, 2023
On February 9th, Deaf/Hard of Hearing students at Frost participated in a competition hosted by the Optimist Club of Central Fairfax.     
The competition, "Discovering the Optimism Within Me," focused on helping students recognize the joy they possess inside, and what they want to be when they grow up.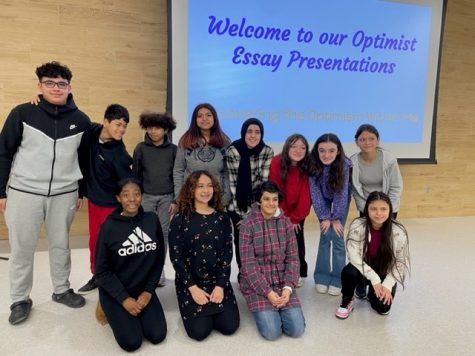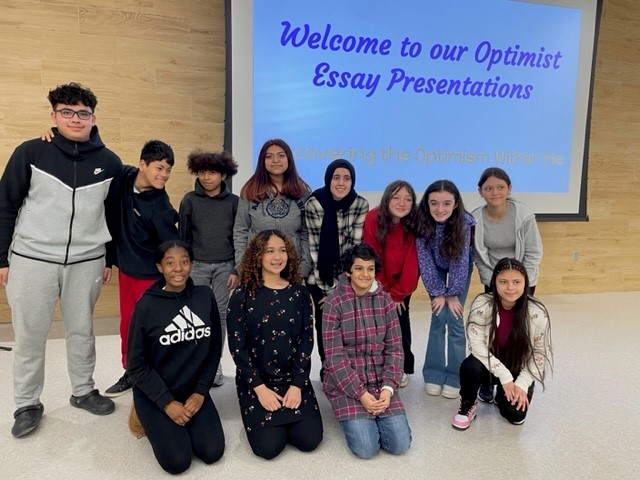 During English class, students reflected on growing up as Deaf/Hard of Hearing, and worked diligently to put their experiences into words.
The competition challenged students with speaking, or signing ASL (American Sign Language) in front of an audience/judges, and finding "the sunshine" throughout their lives. 
Mrs. Pflugrath, the students' English/Literacy teacher, guided them through the writing process, encouraging them to step outside of their comfort zones.
"It made them dig deep into their personal lives, be vulnerable and share struggles," she stated. 
Mrs. Plfugrath has been at Frost for 8 years; "I really like the small classes that they're in, it's very personal, so we have a good relationship. It's about teaching content, but also self advocacy and real world skills."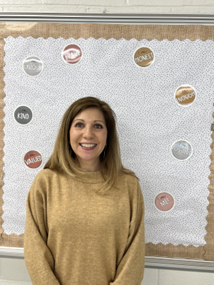 At the end of the Frost competition, two winners were announced: Salma D. and Casey M.  They went on to compete in the district competition. Hurray!
The district competition took place on Saturday, March 4th, where the finalists competed for a $2,500 scholarship that could be used towards any form of post-high school education. Unfortunately, neither of Frost's students won, but we are so proud of their hard work!
Previously, Mantua Elementary had a program where Deaf/Hard of Hearing students could be taught using ASL, similar to Frost's program. 
It was during her time at elementary school that Mrs. Pflugrath fell in love with ASL. In third grade, she met a classmate who was deaf. After deciding to be her friend, she finger-spelled a sentence to her using ASL, and the girl appreciated the gesture. 
Mrs. Pflugrath encourages Frost students to do something similar when supporting our Deaf/Hard of Hearing community, sharing, "Learn sign language, learn the alphabet, and just say "Hi!" [Just a] couple of signs, and it will make someone feel good."
Donate to Frost Roadways and Revelations
Your donation will support the student journalists of Robert Frost Middle School. Your contribution will allow us to purchase equipment and cover our annual website hosting costs.